About Our Site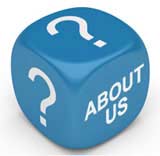 StartAnAupairAgency was formed to offer a unique reference point on how to start up and run an aupair agency.
Finding and keeping a good au pair is not just about the au pair and host family but also largely to do with a rarely discussed third party - the au pair agency.
Be it a bespoke recruitment service tailored to your individual needs, a sole trader enterprise run from home, or an international internet-based business, the au pair agency is integral to the success or otherwise of any au pair placement.
StartAnAupairAgency provides a unique reference point on the innermost workings of such agencies - whether you merely wish to know how to locate a good one - or how to start one yourself from scratch.
The site includes expert information on running an au pair agency, finding au pairs, legal requirements, visas issues, marketing, agency forms, working hours, pocket money and much more.
It is specifically written with both the agency operator and the individual host family in mind, so also offers a wealth of tips and hints on how to attract an au pair, 'advertising' your family, drafting a 'Dear Au Pair' letter, following Home Office guidelines, and addresses common problems of both the au pair and host family alike. So if you would like to see more articles or have a specific question on anything to do with au pairs and au pair agencies, just contact us!

Related Articles in the 'Site Information' Category...