Can Au Pairs Receive Medical Treatment?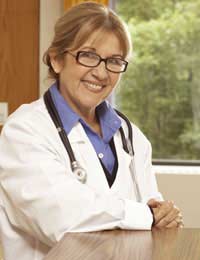 Before an au pair travels to live and work in the UK, it would be wise to consider what treatment they would be entitled to, should they fall ill or have an accident. Check with your GP if they would be likely to register them as a temporary resident and above all, make sure they have private medical insurance.
EEA Members
If your au pair is from within the European Economic Area (EEA), they will be entitled to a certain amount of free health care on the NHS; however there are some provisos which are discussed in more detail below.
Treatment Which is Always Free
In the UK, residents are fortunate to be entitled to free emergency medical treatment at all times, and this benefit is also extended to foreign visitors.
Au Pairs will always be able to receive necessary emergency treatment at Primary Care centres, Walk-In medical centres and Accident and Emergency units completely free of charge.
If they have a life-threatening condition, they will be given hospital treatment and cared for until out of danger. However, once they are referred to outpatients, a cost would be involved for any necessary follow-up treatment, so they need to be aware of this.
Compulsory psychiatric treatment, Family Planning Services, and treatment for certain listed communicable diseases (including cholera, food poisoning, tuberculosis, meningitis, malaria and HIV tests) are also free.
Can an Au Pair Visit a GP?
Whereas an au pair from an EEA member country is entitled to free emergency hospital treatment, they are not always entitled to free doctor's consultations with an NHS practice. A General Practitioner (GP) does not necessarily have to accept a foreign national onto their patient list, but if the au pair is living in the UK for a relatively long period, and is able to provide proof of residence (with their host family), then they are usually pretty flexible.
Registering with a Doctor in the UK
Once your au pair arrives in the UK, it would be a good idea to help them register with your local GP if possible. If you are already a regular patient there, it is more likely that your doctor will accept your au pair for treatment and register them as a temporary patient. However, as stated above, they are not obliged to accept them and if they are very over-subscribed or you are living outside their practice area, may refuse.
If you have difficulty helping your au pair to register, then you can call the NHS Direct service or your local Primary Care Trust to help find a doctor.
Your au pair will need to take with him/her, their original Letter of Invitation, their passport/ID card, doctor's certificate (provided to you at the time of application if you used an agency), and any other supporting or identifying documents such as Visa or proof of attendance at a language school. They will be asked to complete some paperwork for the surgery and you should receive a decision within a few days.
Charges
Even if your au pair is an EEA national and has been accepted onto a GP register, they may not be entitled to completely free treatment. Some independent surgeries may ask a small charge for their service or even only accept au pairs as patients if they treat them as private patients.
Also some services – such as dental treatment and prescription drugs – are not usually available free at all and if needed, would have to be paid for. If is not unknown for au pairs to have to return home after developing tooth ache, so get them to have a check-up before they come! Additionally, there may also be a charge for non-emergency treatment (at the discretion of the doctor).
Reciprocal Agreements with Non-EU Countries
If your au pair is from a country outside the EEA, then please make sure they arrange medical insurance to cover the entire length of their visit, as they won't be entitled to free treatment in the UK, unless in an emergency.
The NHS does also have reciprocal agreements with countries outside the EEA which may help to reduce the costs of medical treatment to those who are not able to receive free treatment but the levels and types of treatment available vary.
The Department of Health can provide more information and their website details the specific agreements country by country. Please visit: the Department of Health
Medical Insurance
As stressed above, whatever you do - whether you already have an au pair, or are just looking for one - do make certain they have adequate medical cover for the duration of their stay.
This way, everyone has peace of mind!
You might also like...