Government Changes to the Au Pair System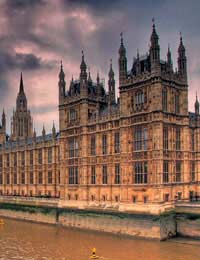 At the end of November 2008, the government changed the criteria for au pairs wanting to come to the UK. They abolished the long-running au pair programme and instead introduced the first phase of a new points-based immigration system called the Youth Mobility Scheme (YMS).
Changes to the Au Pair Programme
This means that there are fundamental changes in the way the system operates – particularly for non-EU applicants, as well as a few new rules.
The Points System
Applicants wishing to come to Britain and stay with a host family as an au pair will be assessed for their suitability by how many points they score out of a possible 40. To be successful, applicants must obtain 40 points or more and also prove that they have sufficient funds to support themselves.
Points are awarded for nationality, age, marital status, whether there are dependents, and proof of financial security. Unless from an EU or EEA member country (and therefore free to travel to the UK), au pairs will also need to be from a sponsoring country. Currently, the only countries which have joined the Youth Mobility Scheme are:
Australia
Canada
Japan
New Zealand
However, citizens of the British Territories, British Overseas Citizens, and British Nationals (overseas) may also apply.
Sponsoring Countries
Each sponsoring country is allocated a certain number of places for the Youth Mobility Scheme each year, some of which will go to applicants for au pair work.
However, another fundamental change to the system, is that several other entrance categories have now been amalgamated with au pairs, so that applicants wanting a visa for a working holiday, a youth exchange programme, a BUNAC camp place etc. will also now be applying under this system – and once the places have been filled and visas awarded, no more applications may be made in the same year.
The most 'suitable' applicants, gaining the most points and therefore most likely to be granted a visa will need to comply with the following rules:
Be aged 18-30 at the time of application
Be single with no dependents (although spouses and partners are allowed to apply separately)
Be from a sponsoring country
Be able to prove that you have at least £1,600 in accessible funds to support your stay
Not have been to the UK previously for any extended period of time
EEA Nationals
If you are from one of the member countries of the European Economic Area (EEA) or Switzerland, you will not need to apply for a Youth Mobility Scheme visa to be an au pair. These countries include: Austria, Greece, Netherlands, Belgium, Hungary (with certain provisos), Norway, Bulgaria (with certain provisos, Iceland,Poland (with certain provisos), Cyprus, Ireland, Portugal,Czech Republic(with certain provisos), Italy, Romania (with certain provisos), Denmark, Latvia (with certain provisos), Slovakia (with certain provisos), Estonia (with certain provisos, Liechtenstein, Slovenia (with certain provisos), Finland, Lithuania (with certain provisos), Spain, France, Luxembourg, Sweden, Germany, Malta and of course the United Kingdom.
Nationals from Eastern Europe
Nationals of Bulgaria and Romania must obtain permission from the Home Office to work once they arrive in the UK and nationals of the Czech Republic, Estonia, Hungary, Latvia, Lithuania, Poland, Slovakia and Slovenia, need to register with the Worker Registration Scheme.
You might also like...