Health & Safety for Au Pairs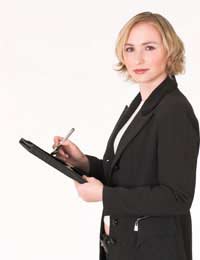 Au Pairs are often young girls who may be away from their families for the first time. As their host family in the UK, they are under your supervision and it is therefore your responsibility to care for their health and safety as much as possible while they are under your roof or carrying out the tasks you wish them to do.
Work-Related Issues
The duties of an au pair are to help with babysitting or minding your children and helping with light household tasks around the home.
An au pair should not be asked to do heavy household tasks, such as scrubbing floors, lifting heavy burdens (including heavy children), doing garden work, or cooking complex meals. Again, these guidelines are put in place to avoid exploitation of au pairs by families and also to keep young girls safe.
Sickness
All au pairs who have come via a reputable agency are required to provide a doctors letter or certificate before they are accepted by a family, stating that they are fit and healthy to be an au pair and to work with children. Do remember to ask for this confirmation before accepting an au pair if the paperwork is missing.
Au Pairs are also strongly advised to arrange their own medical insurance before they arrive in the UK. Again, remember to check if they have done so and if not, advise them to get some as soon as they arrive.
If an au pair is from the EU, they will be entitled to treatment using the National Health Service while they are here. If from an Accession country, then they will normally be able to sign on as a visitor at your GP surgery while they are here but some doctors may ask for a small, discretionary charge for treating them. Citizens from outside the EU will be given free emergency treatment but to avoid medical charges will have to claim against their insurance.
If your au pair becomes ill while he/she is in your charge, it is your responsibility to look after her and continue to provide board and lodging but you need not pay her weekly pocket money if she is not able to perform her duties.
Driving
Many families require au pairs who can drive. However in terms of safety, it is always best to carefully re-assess whether you really need a driver. Could there be an alternative way of getting your children to school? Is there another mum who might accept a small payment in return for picking them up each morning? Could your children walk to their after-school clubs if they set off a little earlier (much healthier for them and the environment!)?
If you are determined to have an au pair who will drive your children around, make sure you have seen a copy of their driving license before they come! For the safety of your children, your au pair and your car, arrange a few driving lessons when they first arrive so that they can familiarise themselves with the British roads and so you can assess their ability.
If they seem less than confident, NEVER allow them to drive your children or themselves.
Socialising
If your au pair is a normal, healthy, and active teenager or 20-something, they will be keen to socialise while they are in the UK and will soon find themselves some other young people to go out with in the evening.
This is good for the whole family, but it would be advisable to put some ground rules in place before they go out, so that everyone is aware of where they stand.
Agree what would be an acceptable time to return home on any given night (taking into consideration whether your au pair is on duty the next day), warn them against any kind of unacceptable behaviour, and make sure they have taken sensible precautions for their own safety.
How are they getting home? Do you know where they are? Do you know who they are with? Do they have a phone with them and some extra money for emergencies? If your au pair resists this kind of 'interference' then they may not be the best choice for your family and if you cannot agree, then it might be time to find another au pair.
All in all, the health and safety of your au pair is about common sense, putting sensible precautions in place, checking documentation properly before they come and so making sure you are not putting your children, your family - or your au pair - into any unforeseen danger. If you follow these simple rules, you shouldn't have any problems!
You might also like...