How Long Can Au Pairs Stay?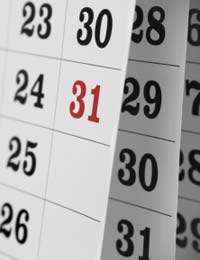 Once they have found a 'perfect' au pair, most families would like them to stay for as long as possible! Unfortunately, all good things must come to an end and there are rules set out by the Home Office to regulate the number of foreign nationals in the UK. Here we give you the low-down on how long your au pair is likely to spend with you.
The Rules
An au pair may stay legally in the UK for as little as one or two weeks and for up to two years. However, the average length of time for au pairs to stay is between 6 and 12 months. Nevertheless, it will also depend on which country your au pair comes from and what nationality they are, as different countries have different agendas for using the au pair scheme.
Western European Au Pairs
If your au pair is from a Western EU country, then although the au pair programme only spans a two-year period, because EU nationals are free to live and work in the UK, it would be perfectly legal for them to stay.
However, the next course of action would be that their status as an au pair would change to that of a mother's help or nanny and they will then be subject to UK employment law and have to apply for a National Insurance Number if they wish to continue to live and work here.
Generally speaking, girls from EU countries will come to the UK as part of their 'gap' year before starting, or sometimes during, their further education. They may opt to do a number of different things during the year and therefore are more likely to only be available for shorter term placements of between 3 and 7 months. The longest commitment a family might get is for up to about 9 months. This is also to do with the different times that the academic year starts for different countries.
Eastern European Au Pairs
Candidates from former Eastern bloc countries which are now part of the EU, such as the Czech Republic and Poland will sometimes come to the UK as an au pair just to learn enough English in order to then seek another (more well paid) job in a shop, bar or hotel. Therefore, longer term au pairs can be found from this sector but often only if their English is still relatively basic.
Au Pairs coming from the new Accession countries will be prepared to stay longer, but may decide to change family's part way through their stay in order to experience different parts of the UK or different family lifestyles. They are also legally able to apply for an extension to their 2-year visit but must also then apply for a National Insurance card and work on an official footing.
Non-European Au Pairs
Turkish girls are currently the only au pairs who will generally consider staying as an au pair for up to two years. This is because, to advance in many professions in Turkey (particularly those of the tourist industry), it is important for them to speak good English, and they know that it could take this long to achieve their goal.
However au pairs from countries which are part of the scheme but not within Europe or the EEA can only stay for the allotted amount of time, as stamped in their visa. At the end of this period, they must return home and there is not an option to extend their visit. If the au pair breaks their stay between finishing with one family and starting work with another, this time is also counted as part of their allocated time – even it they return home between jobs.
So if you don't mind a short-term au pair, then the best option would be to choose a Western European girl, but if you are adamant that you need a long-term au pair, you may have to be willing to help them with their English for the first few weeks!
You might also like...