How to Manage a Problem with an Au Pair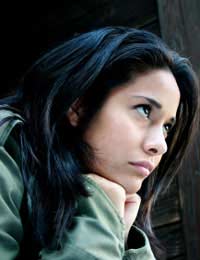 With good planning and organisation, the au pair experience should run smoothly for all parties.
Nevertheless, there will always be times when teething problems occur in which case, it's always better to try to nip them in the bud rather than hope they'll go away. If you deal with the problem quickly and gently as it arises by using the following guidance, you should be able to go on to have a trouble-free experience.
Home Sickness
For many au pairs, their visit to the UK will be their first time away from home. Despite being certain that they wanted to come, it can be incredibly daunting to land in another country, amongst an unknown family, to communicate in another language and not having friends or family nearby.
It is therefore common that many girls will experience some level of home sickness. For some, it will be the first few days, when everything is strange, that is the most uncertain and they may appear very quiet and unsure before gradually finding their feet.
For others, the first week or two can be like a 'honeymoon' period, when they are excited and motivated by achieving a dream. However, when they begin to get used to the routine of their au pair duties, they can suddenly become withdrawn.
Homesickness can take the shape of tearfulness, quietness and a lack of direct engagement with the family. Your au pair may seem sullen and spend hours alone in her room when not required by the family. These signs are not good and usually mean that she is unhappy and spending time on the Internet or 'phone calling home.
While an occasional call home is of course healthy and to be expected, continual contact often means that the au pair is not fully participating in the British way of life. This behaviour can also become very uncomfortable for the host family.
If you see signs of withdrawal, invite your au pair to come and watch television with you or join in a family game. Try to distract her and go to her room specifically to include her in family leisure activities. If this sees no response, choose a time to sit down and talk about her behaviour, asking her if she is homesick and asking how you can help. This should help her to open up a little and to try a little harder.
Loneliness
Loneliness is another common problem for au pairs. However, as soon as they begin their language classes, they will meet other girls in the same situation. To help matters along, ask your friends who also have au pairs if they could help arrange for the girls to get together, invite them round for a meal to get to know yours or ask her to show your au pair around.
Encourage your au pair to learn the language as quickly as possible. As soon as she feels more confident, it will be easier for her to attempt to join in socially.
If you have been introduced to your au pair by a local agency, ask if they have any contacts for other au pairs in the area. Good agencies will often keep a list of au pairs who don't mind being contacted by new arrivals.
Remember to include your au pair in your family leisure activities; she is not just a paid helper but a surrogate member of the family and should be treated as such. Your attitude will go a long way to prevent her from feeling lonely.
Laziness
You have been kind, considerate, and thoughtful in putting your au pair's list of duties together. You have been careful not to ask too much of her and kept to within the limits of what kind of tasks are expected of an au pair – but still your au pair is not doing what you ask. What do you do?
Well, it is possible that your au pair is just lazy by nature and is just not cut out for the job. If you become convinced of this, then don't waste time in finding someone else who does want to do it.
However, before you throw in the towel, sit down and have a chat. Make sure that there has not been any misunderstanding and that she understands her timetable. If there is a language barrier, write everything down, so there can be no confusion.
Above all, remember that communication is key. Keep talking to your au pair and make sure she does the same!
You might also like...