Refunds from Agencies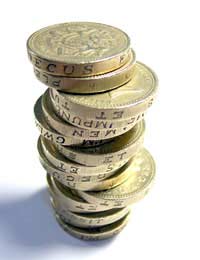 One of the most common questions asked by families wishing to use an agency to find them an au pair, is what refunds are they entitled to if the au pair turns out not to be suitable, or they just don't like her.
Here we address this most thorny of issues.
Terms and Conditions of the Au Pair Agency
One of the most important things to pay attention to when choosing an agency is their Terms of Business. When you first approach an agent and discuss your requirements, they are obliged by law to send you a copy of their Terms and Conditions of Business, as well as a Registration form. This will detail the exact form your business relationship will take and forms the basis of a legally binding contract.
Within these terms or annexed to it, should be the charge the agency will make for their work, the time when their fee is due and what recourse you, as the client have, to any refunds, exchanges, or replacements.
You will be asked to sign that you have read, understood, and accepted these conditions, so it's imperative that you examine them carefully and if in any doubt, discuss it with the agent or select another.
General Terms
In general, au pair agencies will make a one-off charge for placing an au pair with a family. Because they understand that the business of introducing an unknown family to an unknown au pair is a volatile one, they also often offer a settling in period, wherein if either party feels the relationship is not going to work, the client receives all or part of their money back or an offer from the agency to find a replacement au pair.
Agency Charges
Nevertheless, good agents will be very clear before they undertake any work on a client's behalf, that the fee they charge is an 'introduction' or 'finder's' fee only. It covers the administrative work entailed in presenting a range of au pair candidates to the family and although it is in their interests to try to find the most suitable match possible, can never guarantee the success or otherwise of the match.
Replacements and Exchanges
So we come to that difficult and little understood issue of a replacement au pair if the family don't like the first one.
Although, according to most agents' Terms of Business, clients should not necessarily receive a replacement au pair if they do not 'gel' with their initial choice, good agents will actually assess the situation on a case by case basis and help find and introduce another applicant to the family. They are sympathetic to the fact that the client will have paid a fee but seemed to have gained nothing from it.
However, what families should also understand, is that this is very often for no extra charge (or a nominal administration fee) agents will lose money on any replacements.
Length of Stay
Similarly families will often ask agents to find them an au pair who will 'definitely' stay with their family for a certain length of time. While it may be that the au pair agrees in the initial instance, she or he decides that they want a change or wish to return home part way through their intended stay.
Despite any assurances from the au pair, no agent is able to predict when and if this may happen and should again seek to make it clear to families that young people often change their mind and might not be as happy in the au pair role as they first think.
In these instances, families will rarely receive any money back and it is a risk that should be considered from the outset. (Having said this, if you are a loyal and returning client to a local agent, most would try to offer you some kind of discount on your next placement).
All in all, then, although choosing to have an au pair is a very inexpensive and flexible form of childcare and while agency fees are far less than those for placing nannies for instance, there are still inherent risks which the host family should consider.
You might also like...