Sample Letter of Invitation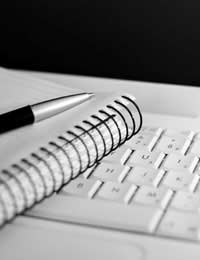 When you have found the right au pair for your family, you will need to send him or her Letter of Invitation.
What is a Letter of Invitation?
The Letter of Invitation is the official 'job offer' to the au pair and is also a legal requirement that tells Immigration why the au pair is visiting the UK and the reason for their stay.
For EU nationals, it is merely a formality and does not have to be officially signed by the host family, but for non-EU nationals, it form part of their visa documentation and must be carried with their passport.
If you are using an agency for a bespoke service, they will usually provide you with a pro forma or example of what your invitation letter should include, but for those who are making their own arrangements, it is important to understand that certain information must be detailed in order to be an accepted letter.
What Should the Letter Include?
The letter must include the following elements:
The name and address of the host family and the au pair applicant.
A description of what you do for a living, how many children you have, their names, and ages.
A description of the accommodation you are offering and confirmation that the au pair will be welcomed into your home, given full board, and treated on an equal footing as one of the family.
A confirmation of work hours (these must be legal according to where your au pair is from) with a list of expected duties or a timetable of work hours including information as to when the au pair will have time off.
A confirmation of how much you will pay your au pair and a pledge to pay on time, each week.
A confirmation that she will be able to attend language classes.
A confirmation that you understand what the Au Pair Scheme is and that you agree to abide by Home Office regulations.
Sample Letter of Invitation
Name and Address of Host FamilyName and Address of Au Pair
Dear_______
It was nice speaking to you on the phone the other day and getting to know you by email this week. I am very happy to now invite you to be an au pair with our family.
As you know, my name is _____ and my husband's name is _____ and we lead a very busy life running our own shop. We have 2 children who we would like you to help look after. Lucy, 4 and Michael, 7 are normal, happy, lively children!
We would like you to stay with our family for six months, beginning if possible on _______ and during this time we will treat you as one of the family, providing you with your own bedroom (with TV and DVD), bathroom and all meals. We would love you to be included in all our family activities if you wish, and are keen to introduce you to a typical British way of life!
We will need you to work for up to 25 hours each week – 5 hours each day, with weekends free to do what you want. Please find attached a list of your main duties and a sample timetable as to what we need help with in the house. For this, we will pay you £65 per week, which we agree to pay on Fridays, in cash.
Of course we will encourage you to improve your English as much as possible while you are here and you will be free to attend language classes during your spare time. There is a course which runs for two hours twice per week and we will make sure that you can attend.
I confirm that I am aware of what an au pair is, and of the Home Office guidelines concerning the treatment of au pairs by host families.
We very much look forward to you joining our family and look forward to receiving information regarding your date of arrival and travel.
Kind Regards,
What Happens Next
After you have completed your Letter of Invitation and sent it off, you will need to wait for an acknowledgement from your au pair. From this time, you will be free to liaise with your au pair as to travel arrangements and on which specific date you will be collecting them. If you are using an agency, it is usually at this point that payment is due.
You might also like...