Setting Up Business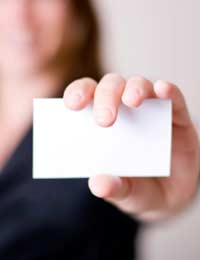 So, you've assessed the potential demand for your new au pair agency, done your business plans, and allocated your start-up budget. You're now ready to set up for business!
However, starting the business does not necessarily mean that you are ready to open to the public. You will need to register the business, decide on your corporate image, set up offices, and find au pairs to offer families as well as advertise your services so that when you're ready to open you will have some clients - and au pairs to offer them!
Set Yourself a Time Scale
Now you've come this far, it is particularly important to prepare properly. Draw up a detailed plan of everything you need to achieve, decide on a time scale to opening day, and try to meet that deadline. A little pressure as the time draws near will do wonders to focus your efforts!
Decide on Your Corporate Image
This involves more than just deciding on a name for your company. Are you going to have a website? Have you registered any domain names reflecting your chosen company name? Will you have a company logo? Will you have a company letterhead that can be applied to any form of correspondence? The more you think through these issues and decide on an all-encompassing scheme, the more professional you will seem and will reap the rewards later on.
Register Your Business
The first thing you need to do is notify the Inland Revenue of your intentions to start a new business and decide which category of ownership you wish to register it in. This must be done within the first three months of trading or you will be liable for a penalty fee.
If your company is to be Limited, you will need to inform Companies House but it is more likely that you will be working as Self-Employed/as a Sole Trader or in Partnership. If you're intending to employ anyone to help you with the business, you will need to complete different questions and it would be wise to seek help directly from the I.R. For more information please go to http://www.hmrc.gov.uk/businesses/iwtregister-a-new-business.shtml
Book-keeping
Good handling of your finances is imperative. You will be required by law to present your figures to the Inland Revenue for tax assessment at the end of each financial year of trading so it is wise to keep detailed records of your full expenditure from the start. This will also ensure that you are keeping within your budget and not working to a loss. If you are not confident about working with figures, then it will pay dividends to go on a short business course which will make sure you know the essentials.
Setting Up Your Office
Next you need to decide where your agency premises will be. Is this a self-employed venture from a home office or will you be renting office space somewhere? The budgets will differ greatly, as will your public personae and insurance implications. Do a cost-benefit analysis and find out whether a presence on the High Street is sustainable and will reap enough rewards after costs. This decision will then determine to a great extent, the office infrastructure you put in place to support your agency.
Finding Au Pairs
Once you have launched your business, families will be asking you for au pairs – so you need to be prepared and have a number of applicants on the books. The most common way of securing an au pair list, is by making contact and forming partnerships with other au pair agencies abroad. These agencies act on behalf of the au pair, who is their client, to help them find a good host - and so will effectively be your main suppliers.
Your first job therefore, is to contact prospective partner agents from appropriate countries and establish a good network of reputable partners. If you can, it would be prudent to also visit them to check their credentials in person.
Marketing Your Business
Once you are confident that you have some au pairs to place, and everything else is in order, you can plan your marketing campaign to let people know that you're there. Again, set a budget and stick to it – don't forget that you are not yet earning and all money spent in launching the business will take time to earn back once you are trading.
Launch Day!
However you do it, whether with a big bash of a launch party or over a quite glass of champagne at home, well done! If you have prepared thoroughly, you will be ready for your first clients and the next exciting part of your business journey.
You might also like...