Skills Needed to Run Your Business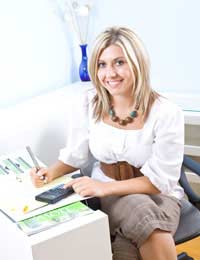 Every business requires certain specific management skills and the au pair industry is no different.
A People Person
First and foremost it is essential that you regard yourself as a 'people person'. The business of placing au pairs with families is one whereby you are dealing with people all day long – whether it is families (your clients), au pairs (your partner agency clients), or your partner agents (your suppliers).
The people you come across will be from all walks of life and span the age spectrum. You might be placing an 18-year-old student with a young family, a 26-year-old graduate with a lone parent or a more mature carer with a retired couple.
For this reason, you must be able to empathise with people from different backgrounds and manage to 'match' personalities as far as possible to make for a successful placement.
Childcare Experience
It is not essential that you have formal childcare training, but some understanding of the industry would be advantageous.
Most agency owners have either had au pairs themselves or have spent time as an au pair. Some are former qualified nannies or nursery nurses while others may have worked in the recruitment industry for many years and have decided to specialise.
Whatever your background, it is imperative to have an insight into the dynamics of parenthood and for this reason the work particularly suits those who have had families of their own and therefore inherently understand their customers' needs. If you do not yet have children yourself, it would be sensible to at least employ someone who has, to liaise with your clients.
Money Management
It goes without saying that along with good business sense, you need a head for figures.It is all very well to have an altruistic approach in wanting to help families gain affordable childcare, but you are not a charity and need to pay your bills at the end of the day.
If you are setting up your agency as a self-employed Sole Trader, you will be personally liable for any debts you incur – so you need to make sure that you are keeping an accurate record of your entire expenditure and constantly re-assessing whether your business is profitable or not.
If you are not good with figures, then employ someone who is - either as a member of your team or perhaps more inexpensively, a book-keeper. This will pay dividends in the long run and make sure you keep your head above water.
If you want to have a go yourself, but confidence is the issue, then there are many short business courses you can attend which will be specifically tailored for people who want to start small and medium-sized businesses.
Administrative Ability
Along with being able to add up, you definitely need to like – even love – administration! The business of placing au pairs is a huge administrative task and consists of vast amounts of paperwork.
You will be juggling lists of clients and au pairs which will change on a daily basis and which are important to keep up-to-date. You will be collating and checking numerous documents from many different countries for each and every au pair you take on.
You will be processing visas for Embassies, letters of introduction between families and au pairs, and often sorting out travel details at short notice…when the Admin gets Tough, the Tough Administrators get going!
Good Computer Skills
Along with administrative and organisational skills, you will also need to be deft on the computer.A large proportion of the business administration will be electronic. However, apart from daily emails, many documents you send and receive will carry sensitive information (such as passport details).
You therefore need to ensure that you have the necessary knowledge to put measures into place to safeguard this information – by such methods as encryption, firewalls, security, anti-virus etc. If you are not sure, seek professional advice or attend a short course as data protection is becoming a hot issue.
If your business has a presence on the Internet – be it a small, dedicated website or with a larger database component, you will also need to manage that website to ensure the information is up-to-date and correct. It is perfectly possible to hire an expert who will look after this side of the business for you, but as always, there will be cost implications depending on the complexity of the site you wish to operate.
Aptitude for Languages
Finally, if you have any foreign language ability, it will help! Your partner agents and au pairs will all be from abroad and while it is possible to communicate solely using English, you will quickly gain more respect if you are able to converse in other languages.
You might also like...