What is a DBS (formerly CRB) Check?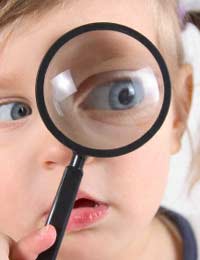 When you are considering a stranger to help look after your children, one of your prime concerns will be that they have no criminal tendencies.
To help allay fears, a check can be made by Criminal Records Bureau, a department of the Home Office, to see if the applicant has any kind of criminal record or convictions. The disclosure of this information is called a DBS check (the Disclosure and Barring Service recently replaced the Criminal Records Bureau or CRB).
The CRB check was launched in 2002 in response to complaints that previous to that, it was difficult to find out information on people who might be working closely with children in an unsupervised capacity. The CRB check has now been replaced by the DBS check.
Its main aim is to help make safer decisions where people are choosing candidates who may have a role in working closely with children.
Types of DBS Check
There are two basic types of DBS check:
A Standard DBS check
An Enhanced DBS check
A Standard check will state if the applicant has any convictions, warnings, cautions or reprimands, whereas an Enhanced check will be more advisable for anyone who will be in close contact with children, where they have sole charge of them and will cover the same as for a Standard check but will in addition include any information that local police may hold on that applicant.
In cases where the applicant will be working with children, the following Lists may also be searched:
Protection of Children Act (POCA)
Information held under Section 142 of the Education Act 2002
Can Foreign Applicants Be Checked?
Yes, if you have someone who is from overseas, it is possible to apply for a DBS check but the only criminal record it will show, will be any crimes committed whilst in the UK. It won't be able to detail any convictions etc gained in another country.
However the DBS can put you in touch with their overseas information service which will put you in touch with someone who can help you make further inquiries to the appropriate country.
One thing that families who wish to employ someone from abroad must be aware of is that a DBS check for a foreign national does not necessarily mean that they are legally able to work in the UK – it merely states whether they have had any dealings with the police.
It remains your responsibility to check that they have the required documentation to work in the UK and are legally able to do so.
Applying for a DBS check
Families who wish to employ a nanny or au pair are not able to apply for a DBS check on the applicant themselves, but if they use an agency, the agency may do so on their behalf via a recognised application centre or 'Registered Body' if they are not classed as one themselves.
If you are an applicant who has been asked to have a DBS check run, then the same applies. You can either ask the agency who is dealing with your application to process it on your behalf, or apply directly to a Registered Body.
If you have already had a DBS check done, but which is a few years' old, it may be that you will be asked to 'update' it, which effectively means applying for a fresh check.
Although DBS checks cannot possible disclose all information about an applicant, they can certainly establish whether that person has had any previous dealings with the police and therefore, perhaps, whether they are more or less likely to do so in the future.
You might also like...