Where to Look for an Au Pair Agency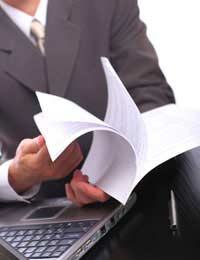 You've heard that au pairs can offer affordable, flexible childcare and after a lot of thought, you've decided to give it a go. But where do you start to find a good au pair agency?
Finding the Right Au Pair Agency
If you decide to go for a bespoke service, there are various ways to find a good one. The main thing is to check if they are a bona fide agency and follow Home Office guidelines. If you are at all unsure, a good place to start is with the umbrella organisations such as the International Au Pair Association (IAPA) and its British subsidiary, the British Au Pair Agencies Association (IAPAA).
These are not-for-profit organisations whose members adhere to a strict code of conduct, fair business practise, and ethical trade policies. The groups offer sound advice for newcomers as well as a list of au pair agencies you can approach. However, it is worth noting that although they do not make a profit out of their members, the fee to join can seem high for some of the smaller agents and you may well find your local agency is not a member but is just as good.
Do Your Research
As with choosing any service for your home, to cut down the risk of disaster and weed out the cowboys, always ring around to compare prices - and read the small print!When you contact the agency, you should get through to someone in person straight away or expect to have your call returned relatively promptly.
When you first speak to someone, even if you already know the answers from your reading or previous experience, always go through the basic questions with them to make sure they know what they are talking about and sound knowledgeable.
Question the agent thoroughly on what kind of au pairs they offer, how they find their candidates, what checks they do, which countries they source their au pairs from and what kind of start they would make in order to find exactly the right person for your family. A good, professional agent will not mind being asked in the least and should even volunteer the information, giving you good, clear advice.
Fees
When it comes to fees, many families understandably look for the lower end of the scale – but don't forget that you usually get what you pay for! The best agents will contact you on a daily basis – or at least weekly if they are doing an extended search – keeping you informed of their progress at all times.
Behind the scenes they will be sifting through a lot of candidates in order to offer you only the ones that really match what you are looking for (bad agents may bombard you with inappropriate girls, which just becomes annoying), making international calls and checks and liasing with other agents on your behalf. Also while they are charging a one-off fee to you, their search may have spanned several weeks and as such they need to account for their time.
Things to check when looking at prices are:
Does the agency charge a registration fee?
Is the placement or 'introduction' fee a one-off fee?
Does the agency offer a scale of refunds or replacements should the au pair prove to be unsuitable?
Does the agency offer additional good advice, after-care support, daily attention to your search, good communication with you as the client, extra services such as an au pair contact sheet, language school information etc?
Does the agency charge VAT on top of their advertised introduction price?
Your Local Agency
Once you feel armed with this knowledge you're ready to approach your local agency!
A local agent can offer you advantages that those in other areas can't:
A knowledge of the area
A better understanding of your circumstances
A knowledge and possible relationship with the local language schools which au pairs can attend
Other au pairs in the same area to help new girls settle in
Better back-up and after-care support
Often lower fees (if outside London or the larger cities)
If they can't meet the high standards you have now set yourself, then forget them and move on. Choose one from outside your area – but - if they can competently answer all of your questions, then you can't do better than using them.
As a final check, don't be afraid of asking for references from other clients who have used them recently and if they are good, they won't baulk at this request – and should even be proud to do so!
Choosing the right agency is not a failsafe to choosing the right au pair, but doing so drastically cuts down the risk element of this exciting adventure!
You might also like...