Medical Requirements For Au Pairs Leaving The UK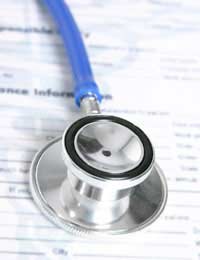 If you're planning to work as an au pair abroad, it would be wise to make sure that you know what to do if you fall ill whilst you are away.
Here we tell you what you need to do so that you can be confident of receiving treatment if necessary and put your parent's minds at rest!
The Doctor's Certificate
As part of your application process for being an au pair, one of the documents you'll need to provide to the family and/or au pair agent, is a doctor's certificate.
This is a note, signed by your doctor, to say that you are fit and healthy and able to work abroad helping take care of young children.
Getting a Doctor's Certificate
To get a doctor's certificate, you will need to visit your local surgery and ask your GP if they will do a regular health check. Depending on the practise, they may do this free of charge or else ask a small fee.
A free check is usually carried out by the Practise Nurse, where she will take your blood pressure, measure your height and weight, check your pulse, take a urine sample (to test for traces of diabetes or kidney disease) and take a cholesterol test.
However, if you wish to have a more thorough health examination, then your doctor may either suggest you attend a 'Well Woman' or 'Well Man' clinic, which are run for such purposes, or they may do the check themselves where they will run more extensive tests to gauge your overall health.
The only thing that is not tested is your mental health. The assessment of this is nevertheless of vital importance and you should think carefully whether you will be able to cope positively with being away from home and looking after small children.
European Health Insurance Card
Once you have arranged to go to a host family and are making preparations to travel, one of the most important things you need to arrange is adequate health cover for whilst you are away.
If you are a British national and are going to another country in the EEA, or Switzerland you will be entitled to health care either free of charge or at a very much reduced rate via the equivalent national institutions. In order to claim this, though, you will need to get a European Health Insurance Card, or EHIC, which can be applied for either online through the NHS website or at a Post Office. It's free and is valid for 5 years.
However, it's important to note, that your EHIC card will only cover you for the first 12 months of your stay as an au pair or nanny abroad, after which time you must explore local healthcare options. So do bear this in mind and if appropriate, ask your host family about what you should do.
Medical Insurance Cover
Possession of an EHIC card will only cover you for standard health care and will not necessarily cover more specialised treatment, so you must also make sure you take out adequate private health insurance. There are many insurance packages available and it is worth shopping around for the best deal.
And a word of warning - don't merely rely on insurance alone, as many insurers won't accept a claim unless you have your ECIH card as well!
Non-EEA Countries
If you're going to a country which is outside of the EEA, it may still be possible to get free or inexpensive medical treatment if the country in question operates a reciprocal health agreement with the UK.
Dependent on which country you're going to, you will need to look at individual arrangements. The A good place to start, is the NHS which provides a country-by-country guide as to what is available and what medical precautions you may need to take before travelling.
You might also like...