How Much To Pay For Extra Hours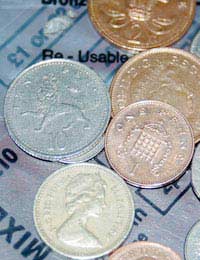 It is very common that at some time or other families would like their au pair to do a few extra hours for them. But how much should you pay them? Here we give you useful tips and advice to help traverse these tricky waters!
Different Approaches
There are generally three ways of paying your au pair for more hours and it is up to you which method you adopt:
Paying a Higher Average
The first method means instead of paying your au pair the standard weekly rate for a set number of hours, you offer a higher overall amount with the proviso that that extra bit of money each week is to cover times when you would like an additional night's babysitting or a couple more hours work during the week.
This approach might suit families who know that there will regularly be times when they need their au pair to be on duty for a little bit longer and who are willing to pay for that flexibility – perhaps to cover times when trains are late or when a meeting at work might run over its allotted time, for instance. This gives you the freedom of not having to clock-watch and your au pair the knowledge she is not being 'used'.
It can also work for families for whom life is less structured or who have a pattern of irregular work days. An au pair who is prepared to be adaptable in this way, and work whenever needed, such as for shift workers, should be compensated partly for being prepared to work unpredictable hours and partly in order to cover days when they may be working long hours.
The things to watch with adopting this approach, however, is that you are not only providing days off in lieu that end up not being able to be used - and also that you do actually give some real monetary compensation.
For families who are able to pay more merely because they enjoy the idea of the au pair being ready to help at any time, you will still need to take notice of how many hours he/she is actually working, to avoid her regularly working more than she should.
Remember – the au pair is there to provide an extra pair of hands when needed – and not just to be at your beck and call!
Adopting a 2-Tier System
For families who have a set work pattern which varies very little, adopting a duel-level payment system could be the best way forward.
The most common example of this would be for families who have school-age children and only need an au pair to work a standard amount of 25 hours per week during term time, for which they agree to pay her one allowance, but who need a greater number of hours during the school holidays for which they agree to pay an increased weekly amount.
Paying By The Hour
Some families envisage needing an au pair only for a certain number of hours per week and don't expect that situation to change. However, there may be the odd occasion when they wish to go out for the evening and need an extra night's babysitting, or perhaps have the rare occasion when both parents have to be away from home at the same time.
For these times, it is much easier to pay your au pair an extra amount at a set hourly rate. This is currently about £4.00 per hour and is generally what is deemed respectable to offer.
Extra Jobs For Au Pairs
There will also be times when the au pair herself would like to earn some extra money. On these occasions, she may very well be willing to undertake tasks for you which would not usually fall within the remit of an au pair's duties. Such jobs most often include more 'heavy' cleaning work such as:
Washing the car
Cleaning windows
Cleaning toilets, floors or carpets
Cleaning out your oven
Weeding the garden
Painting a room
Sorting out an untidy drawer/garage/shed etc
As long as your au pair is willing to undertake these tasks and you are not 'forcing' her to do so, you can either pay her by the job, by the hour, or increase her normal weekly pocket money by a certain amount, as long as it is mutually agreed beforehand.
All in all, as long as you talk to your au pair about your family needs before she arrives, and make clear what hours and flexibility you expect for the amount of money you are paying each week, then you will be able to find an au pair who fits your requirements.
You might also like...