Replacement Au Pairs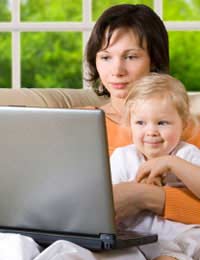 There are generally two occasions when families may be seeking a replacement au pair:
When the current au pair is about to leave.
Because the au pair who has just arrived is not suitable or leaves unexpectedly.
Planning your New Search
If you are thinking about looking for a new au pair when your current au pair plans her return home, don't leave it too late! Finding a good au pair who is matched to a family's needs may take up to six weeks, and if you have the luxury of being able to plan the changeover of your childcare, then there is no need to rush into things.
If you are using an agent, tell them of any changes to your family or au pair needs and chat through how successful the outgoing au pair has been, so that they can adapt their search accordingly. Then at the start of the new search, check that the agency has your updated records (children's ages often get forgotten to be changed!), and also that you have received a copy of any updated Terms of Business.
Another very useful promotion tool an agency can use to find you your next candidate is to ask the au pair who is leaving to write a letter of recommendation to the next girl. This will stand your family in huge stead as it acts as a good reference for new prospective applicants. Also, if you would be happy for a new girl to speak to the old one, then remember to make a note of her contact details.
Replacement Terms
Sometimes an au pair can arrive and prove to be unsuitable, for a number of reasons. He or she may be totally at variance to how they described themselves, they may be terribly homesick and wish to return home immediately, or you may simply not like each other! Whatever the reason is, you will need to decide fairly quickly when you would like them to leave.
If you have used an agency, this is where their Terms and Conditions of Business will come into play most heavily and it is worth reading the small print before you start.
Entitlement to Replacement Au Pairs
The most common mistake families can make is that they are 'entitled' to another, more suitable au pair if the first, second or even third au pair doesn't work out.
In fact this is never the case. An au pair agency will almost always be operating as an Introduction agent and charge their fee for the introduction ONLY to the au pair. While they will find out as much information on each candidate as possible, they will not necessarily have met the applicant themselves and cannot offer guarantees as to their suitability.
The client is therefore not paying for the 'aptness' of an au pair, but for the administrative work done in offering the client available candidates to choose from. The eventual selection is down to the family and responsibility of choice rests with them.
Nevertheless, most agents realise that choosing 'blind' as it were, someone whom you've never met, is a difficult task and fraught with risk. In recognition of this, agencies will map out their replacement policy for clients and which usually includes a 'settling in' period of between 1-6 weeks in which clients can decide if the au pair is compatible with their family.
Settling In Period
During this time, the family must inform the agent if anything seems untoward and whether they feel any issues are resolvable or not.
If not, then, depending on the individual terms of the agency, the family must request either a replacement or refund within the allotted, specified time stated in the Terms.
Most agents ask for payment for their work at the time a Letter of Invitation is issued to an au pair. If this doesn't happen and a family needs a replacement early into the stay, then they could risk a forfeit or additional administration charge when a replacement is found.
It is also usual that agents will only offer up to 1 free replacement au pair for a family for their original placement fee, so this is also something to bear in mind. If you are a family who finds it difficult to find an au pair you like (or vice versa!), agencies may gently extract themselves from working on your behalf as they will find it very difficult to break even.
Remember
The main thing to remember if you need a replacement au pair, is to inform your agency as soon as possible, provide as much notice to your au pair as you can and make sure you understand the terms your agency operate before you engage their services.
You might also like...