Do I Have To Use an Au Pair Agency?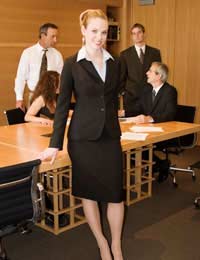 If you have not had an au pair before, you may be at a loss as to know how and where to find one. Here we explain what choices you have and how to make the right decision for your family.
Sourcing an Au Pair
There are three main ways to source an au pair:
By using a reputable au pair agency
Through an Internet agency
Via someone you know
Au Pair Agencies
The main way to source an au pair is through a specialist Au Pair Agency. These act as Introduction agents in that, in liaison with their 'partner' agents abroad, they will offer you a selection of au pair candidates to choose from and also collate the correct documentation so that you can easily check the credentials of each girl and follow up references in person.
When you first approach an agency, you will be asked to complete an application form and agree to their Terms of Business when they will then search for candidates who match as accurately as possible, your criteria.
For this service, the agency will ask a set fee, possibly on a sliding scale depending how long you want an au pair to stay and what skills you are looking for. The fees from agent to agent differ quite a bit and can be particularly high in London, but the average price you would expect to pay might be in the region of £300-400.
You are free to approach more than one agent at a time if you so wish, but because agents don't charge their fee until they have completed their search for you, they will be less inclined to prioritise your 'case' if they feel they are in competition and may do a lot of work only for you to say that you have found someone via a competitor!
Internet Agencies
However, you are not obliged in any way to use an agent.Once you have started your search for an au pair, sooner or later you will probably come across websites which seem to allow you to choose an au pair direct from a database.
These sites act as Online Au Pair Agencies and function by maintaining a massive database of au pair candidates which you may freely browse and choose from. These agents do not 'broker' an introduction between au pair and family, but rather they work to cut out the middle man and allow you to do it for you.
The advantage of these sites is that there is usually a huge selection of au pairs – far more than individual agencies are every able to offer and you can have complete control over the selection process.
Once you see an au pair who interests you and would like to contact them, you will be invited to subscribe to the site and in exchange will be given the contact details of that candidate and as many others as you wish to approach. The site subscription fee is never very much and a fraction of the cost that an agency would charge.
If you also wish au pair candidates to be able to see your details and be able to contact you, you can register your details free of charge on the website to 'advertise' your family and the position you are offering.
The disadvantages of this approach to finding an au pair are that it can be very time-consuming and there are fewer guarantees that the applicants are genuine. You will also need to be sure of the legalities of inviting the au pairs to your family and be careful to chase all their relevant documentation yourself.
Through Friends
Although far less common than the above two methods of finding an au pair, it is amazing how may families do actually invite an au pair to stay through people they know.
The most common way this happens is by having friends whose au pair has a friend also looking for a nice family to stay with. The au pairs often want to be near each other and so are happy to find friends of their host family who may be interested.
This can work well – but be careful not to feel under pressure to accept just because it seems convenient and you want to please your friend and her au pair. The applicant may not be the right person for your family and it is important that you get the right match before anything else.
So - the main thing, if you don't wish to use an agent is select the best, most helpful British-based online agency you can find and start from there!
You might also like...
interesting in establishing an au pair agency, would like to have your advice.
alan
- 9-Oct-17 @ 3:57 PM