Holiday Entitlement for Au Pairs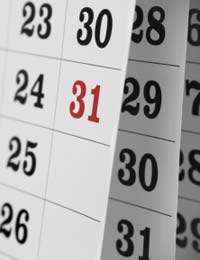 When hosting an au pair stay with your family, you will need to consider scheduling in time for them to take some holiday.Apart from their basic entitlement of two statutory days off per week, they are also to be given paid vacation each year.
How Much Holiday to Award Your Au Pair
There are no hard and fast rules governing holidays for au pairs because they don't technically fall under the jurisdiction of employment law. However, guidance is nevertheless given, that as a minimum amount, au pairs should be awarded one week's paid holiday entitlement for every six months that they work, with best practice being four week's paid holiday per year.
Sometimes you will find that advice varies on this aspect of hosting an au pair, so you do need to think about it in order to avoid confusion or embarrassment later on.
When and how you allocate holiday will largely depend on how convenient it is for your family, but as long as you work on this basis and are in agreement with your au pair, then it is up to you to agree when the holiday should be taken.
The main thing to remember is to decide before your au pair comes, what your holiday 'policy' will be and to make sure she understands the terms before coming.
When to Take Holiday
Although the general 'rule' is that au pairs work six months and then have a week off, some au pairs may prefer to work continuously (for instance if only doing a 7 or 8-month placement with a family), in order to save up their holiday (and money) to go travelling after they finish. Others may prefer to take a few days here and there as they go along – perhaps to do day trips for sightseeing etc.
For families, it may be impractical to allow their au pair a week off when it would technically fall. For instance, they may wish their au pair to take their holiday at the same time as the family are, so that everyone is away at the same time, or perhaps they may wish to request that the au pair does not arrange any holiday for when the children are off school (for instance during the summer holidays), as finding childcare cover could be more tricky.
So the important thing is for both parties to liaise with each other and agree well ahead of time what they will do.
Family Vacations
Some host families invite their au pair to accompany them on their family holiday, in which case it would also be their responsibility to finance the au pair's trip. If the family wishes the au pair to be on duty during this holiday, then they must also pay her weekly pocket money. However, if they don't need her to work, then it would be a kindness to offer the au pair either the chance to travel with the family, or perhaps to return home if she preferred.
In the event of the au pair already having used up her allowance of paid leave, then it would be at the discretion of the family to give her either additional holiday or unpaid leave.
Christmas and New Year
Whatever arrangements you come to, many au pairs wish to return home for Christmas or New Year, and would appreciate the offer to take a break at this time of year.
Also, some au pairs might have dates which have been pre-booked before they arrived for special occasions such as a family celebration or dates when they need to go home to sit an exam, which is not uncommon.
Therefore, do remember to check with your au pair before she comes if this is the case and to avoid any inconvenience or 'bad' surprises further down the line.
If both family and au pair chat about these things before a placement is confirmed and provide as much notice to each other of any changes in plan, or upcoming events, all parties should be happy and able to enjoy a great holiday!
You might also like...