Guidelines Au Pair Agencies Should Follow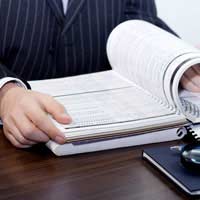 An Au Pair Agency is subject to following certain guidelines as specified by the Department for Business Enterprise & Regulatory Reform (BERR) which is the governmental arm which oversees and regulates business in the UK.
Classification of Au Pair Agencies
Au Pair Agencies fall under within the business group of Employment Agencies and as such are under the jurisdiction of the Employment Agency Standards Inspectorate who provide guidance on relevant legislation and the service standards they expect.
Au pair agencies do not have to be licensed under the Employment Agencies Act, but they do have to adhere to the provisions of the Act.
The regulation that au pair agencies are expected to follow relates to he Employment Agencies Act 1973 (the 1973 Act) and the Conduct of Employment Agencies and Employment Businesses Regulations 2003 which govern the conduct of independent agencies. Copies of these documents are available online or from the Department of Trade & Industry (DTI) direct.
The guidelines are in place to help protect those seeking placements through an agency (whether a job-seeker or hirer) as well as to make sure minimum standards of operation are adhered to.
Fees to Au Pairs
An au pair agency is prohibited from charging an au pair who is already in the UK, a fee for finding them a placement with a family. However, if they use the services of a partner agency abroad, to place an au pair outside the UK, they are able to charge a nominal fee to the au pair but which is only payable once the au pair has accepted a position.
Fees to Clients
On receipt of a registration form, if not before, an au pair agency must immediately provide the client with their Terms & Conditions of Business, including a scale of fees and details of any refunds or rebates which might be applicable.
General Conduct
By law, au pair agencies must:
Collate information on applicants/clients in order to find them placements
Not disclose information on clients unless with the intention of making a placement
Make sure clients are aware of any legal requirements such as if the au pair needs a visa to work as an au pair in the UK
Not offer au pairs any financial incentive for using an agency
Not approach au pairs registered with another agency or already placed by an agent with a family with a financial offer to use their agency
Advertisements
An au pair agency must make it clear in any advertisements and business letters that they are an agency.
Dealings with Au Pairs
An au pair agency must obtain two references from an au pair coming from abroad and pass them to the client for inspection. If this is not possible or is impracticable, the potential host family must be informed.
An agency must not arrange a placement with a family if the family have paid for the au pair's travel fare in advance and asks the au pair to repay fares out of pocket money paid to them by the family. (An au pair should pay for his/her own travel and if the family offer to help, it must either be as an altruistic gesture not to be re-paid, or the au pair must arrive with funds over and above any pocket money due, to reimburse the family).
An agency must make sure that an au pair receives a job outline specifying what the family will expect of them, unless the urgency of the placement prevents this. It is the duty of the au pair to look at this carefully and make sure they understand what will be involved.
Records
Au Pair agencies are legally obliged to hold and maintain records of information about families and au pairs.
Additional Guidance
In addition to these legal obligations, the best au pair agencies also practise an ethical code of conduct and fair dealing, so that they will try to make sure, to the best of their ability that both their clients, the families hosting au pairs, and the au pairs themselves comply with Home Office guidance as to the treatment of au pairs and make every effort to find good, safe matches for both parties.
Be Selective
When choosing an au pair agency, make sure you are convinced that the agency is following the above procedures and if not, please report them!
You might also like...
Hello, I found this article extremely useful. I would like to get in touch with the auther if that is possible?
daisy
- 26-Mar-13 @ 3:36 PM