Completing an Agency Application Form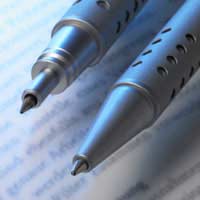 When you decide to use an au pair agency, the first thing you should be sent with their Terms & Conditions is a registration form.
Tedious, right? Yes, but completing these forms well can highly increase your chance of finding an au pair you like and is the most important contribution you can make at this stage of the process.
What Do Agencies Use the Forms For?
The forms are used for three main purposes:
The first is to collate basic information about a client, so that the agency can evaluate their needs, use their details to contact them when necessary, and start looking for an au pair who matches their request.
The second is in order to comply with their legal and contractual obligations. All au pair agencies are required to ascertain that their clients have received their terms of business (usually acknowledged by a signature at the time of registration), and provide au pair applicants with enough information about the au pair position being offered, that they are able to make an informed decision.
The third reason is in order to promote your family to au pairs the agency think could be suitable for your family. The information you provide at the time of registration will be used to select and 'match' applicants with your profile and so the better quality information you provide, the better the selection of au pairs presented.
The Forms
Your forms, then, will form the basis of information upon which an au pair will make a decision about your family - and with 99% of acceptances or rejections made within the first minutes of an au pair looking at a family profile, it is your chance to make a good first impression.
Your task, therefore, is to make your form one of the ones an au pair shortlists - so before you start to fill them in, ask yourself the following questions:
Are The Forms Clear?
An au pair will be looking at a form written in English. If her language skills are not great and she doesn't have anyone helping her, are the forms laid out in a way which she will be able to understand?
If they seem confusing or uninviting, she will merely pass on to the next family profile, so if you are not impressed with the style and lay-out of the agency forms, move on.
Do They Ask The Right Questions?
Make sure that the forms cover all the questions that you wish an au pair to know about your family. For instance, will you accept a smoker? Do you need a driver? Have you got pets? In which kind of location do you live? Would you accept a male au pair? And so on…
If you start receiving replies to your post from girls who sound great, but then discover they all hate dogs and you have 3 large Dobermans - but haven't been asked about pets on your forms, you are wasting your time!
Are They Comprehensive?
Yes, form-filling is tedious – but it is essential the forms are comprehensive. It is only by asking you to detail a lot of information, that the agent and the au pair can build up an idea of what kind of family you are and the sort of au pair you need. The more information provided, the better the eventual match is likely to be.
A few of the best agencies also ask for family references. These aren't necessarily followed up, by the agency themselves, but are a safety mechanism for au pairs coming to an unknown family for the first time and provide some measure of security for the parents of the girls, if they wish it.
So the next time you contemplate the idea of completing forms for your agency, think carefully about the reasons why you are doing it and what they are aiming to achieve!
You might also like...
I would like to be one of asked I would like you to help me
JColly Ncamane
- 5-Dec-18 @ 4:17 PM