Codes of Conduct for Agencies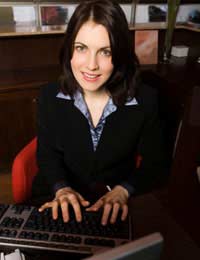 Once you start looking for an au pair agency, you will quickly discover that there are an awful lot of them out there – some better than others! However, by following our tips in how to analyse their code of behaviour, you will be able to sort the wheat from the chaff and choose an agency which works to high standards.
What is a Code of Conduct?
All good agencies should work towards maintaining a professional and high quality standard of service which exemplifies fair practise to all parties.
The way in which they try to achieve this will be embodied in their Code of Conduct, which may either be summarised in a mission statement published on their website for instance, or as a set of working objectives which agency staff should be able to explain in person.
What to Look For in a Code of Conduct
There are a number of services which agents should offer as standard procedure and by which it is possible to judge their competency. Below you will find a selection of criteria which should be normal practise for those who really know what they're doing.
Adherence to Home Office Guidelines
All agencies should follow criteria as set out by the Home Office for agencies, au pairs and host families. This includes only offering au pairs from countries which are part of the government's au pair scheme, advising families as to the legalities of working hours and conditions and ascertaining that any introductions they make comply with the rules of the scheme.
Fully Comprehensive Registration Forms
It is a legal requirement that au pair agencies gather comprehensive information both on the au pair candidates they are offering and also on the host families they are searching for, in order to present enough information for parties to make a decision about the au pair post or applicant on offer. Any applicants or families who resist providing such information are usually unlikely to comply with the rules of the au pair scheme and should possibly be avoided.
Thorough Information and Guidance
As part of their code of conduct, all agencies should be able to provide both families and au pairs with as much information about the au pair scheme and how it works as is desired.
They should be able to offer guidance and advice when needed based on information offered, and should be able to answer all questions as to the eligibility of applicants to the scheme.
Fair Treatment of Au Pairs
Good agencies, which follow an ethical code of practise, will make sure as far as possible that the family's to whom they offer au pairs, will be treated fairly and in accordance with the principals of the au pair scheme. This means:
They will be treated as a member of the family.
They will be provided with their own, furnished, private room and all meals.
They will be paid in accordance with the amount of hours they do and will not be asked to exceed these hours unless by prior, mutually agreement for extra remuneration.
They will be given a minimum of one week's paid leave for every six months worked.
They will be given two days off per week.
They will be given the opportunity to attend language classes.
They will be free to attend any religious service if desired.
They will be paid regularly, in cash, at the end of each week worked.
Fast and Efficient Communication
An au pair agency should keep in touch with clients on a regular basis, providing updates as to the efficacy of their search, notification of any changes in available candidates and the results of any negotiations made on their behalf with agents and au pairs.
After-Care Service
A good code of conduct will also include a good after-care service once a placement has been arranged - for both families and au pairs alike.
Although these services are not obligatory and usually not charged for, the best agents will nevertheless help with the following things:
Making sure the au pair has arrived safely, is settling in, and is happy.
Making sure the family are finding the au pair suitable.
Ascertaining that the au pair is being treated fairly.
Helping find a local language course for the au pair.
Offering advice and support for family and au pair should things go wrong.
Helping with an au pair's departure or replacement.
Helping an au pair find friends in the area.
So, when choosing an agent, keep the above services in mind and if they are able to answer your questions in an appropriate, friendly and open way, then the likelihood is they have a good code of conduct!
You might also like...
Good Day, I would like to request some advise from anyone willing to assist. I have been working for an au pair agency for 5 years now. I do and host interview sessions, I recruit new girls from the ages 18-26 to join the au pair agency for the country of choice, I prepare the girls from the onset of application process to the day the girl is matched with an au pair family in the USA. Whilst working on the girls profiles , I have to assist and motivate girls for their time abroad. I do all reference checks and advise on Dear Host Family Letter and videos. I'm currently in the process of starting my own agency as I have realized once the girls land overseas I constantly still remain a point of contact. I feel like I have so much more to offer and I can definitely do better than the agencies I freelance for. I don't get paid for the work I do and I feel like I am being exploited. he reason I agreed to do this work was initially to learn the in and outs of the business. I wanted to be bigger and better and provide a specialized hands on approach with my candidates. I also want to cater to girls from under privileged communities who cant necessarily afford the program fees but would gain so much from such an opportunity. I need guidance with regards to starting up this agency, What to look and, Compliance with other nations. Currently I would like to only focus on programs in the USA, cause I have lived and worked there. I understand their childcare needs, their environment and culture. This allows me to be in a better position toassist with au pairs in the USA. Anyone with some info to share, advise to give or a direction I would greatly appreciate it. The agency I am working for has promised to sell me shares in the company but it doesn't seem to be getting there and I dout it will. I would like to start asap. thanks D
Diddles
- 28-Oct-19 @ 10:50 AM
This site is very helpful - especially because there has never been any such business in the townships
Winnie
- 11-Mar-14 @ 9:15 AM