How Does An Internet Au Pair Agency Operate?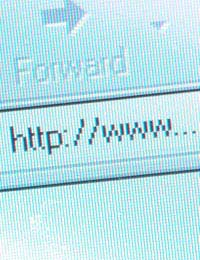 'Internet Agency' is a term that is banded around fairly freely within the au pair business, but what exactly are they and what are the differences between this type of agent and a regular introduction agency?
Online Internet Agencies
A 'true' Au Pair Internet agency operates solely as an internet business. Rather than having physical premises, which clients ring or visit to make enquiries in person, an online agency operates in the cyber world of the World Wide Web.
Although there will be 'real' people running and maintaining the website-based agency, their presence will have no influence on the business that is conducted via the site and they remain in the background acting more as website administrators or engineers.
Agencies with an Online Database
However, there is also such a thing as a 'partial' Internet agency. This is where a company which offers a full service to local clients may also add a database component to their website whereby families and au pairs can add their details online. This means that in theory it is possible for the agency to operate country-wide rather than just in their immediate district.
Nevertheless, in practise, unless significant amounts of time and/or money are spent on marketing and 'ranking' the website, it is unlikely that much online business will be picked up from outside the local catchment area.
For the purposes of this article, we will deal only with the 'true' Internet au pair agency.
The Rise of the Internet Agency
With the rapid growth of the Internet in recent years, the Internet agency has become an emerging sector of the au pair business and to a certain extent has managed to attract a share of the market. However, the way the business operates is very different from the traditional approach with families and au pairs alike quickly deciding which approach is best for them.
How it Works
The Internet Agency basically functions as a giant database. Families and au pairs (members) input their details and complete online application forms within the site – a proportion of which are then displayed across the Internet for all to see while contact details are masked.
The database will then sort the applications out automatically and grade them on a basis of how close each member is to what another might be looking for. For example;
In the case of au pairs, 'matches' are usually determined using the following criteria:
Country where the au pair is from
Country in which the au pair would like a placement
When he/she is available
Whether or not the au pair can drive
Female and Male au pairs
>
Similarly, for Families, the criteria might be:
Country the family is from
Country the family would like an au pair from
When the family would like an au pair to start and finish
Whether or not they need an au pair who can drive
Whether they are looking for a male or female au pair
In this way, the database will 'match' the various criteria and offer each member a selection to consider based on the selected preferences.
Once a Member has found a family or au pair they are interested in, they can then pay a small fee to subscribe to the website and thereby be allowed access to contact details in order to approach the people they like the sound of.
Advantages of Internet Agencies
The biggest advantage of Internet agencies is that they are able to offer a huge choice of au pairs from a range of different countries. Because the website is promoted internationally, this widens the User base, and consequently there are often hundreds of au pairs available – far more than a traditional agent could hope to offer.
Online agencies are also very inexpensive and for a small outlay, you will have access to as many au pairs or families as you wish to contact directly – thus cutting down the brokerage element of Introduction agents.
Disadvantages
The main disadvantage of this type of au pair agency is the fact that you are largely dealing with the unknown.
While it is true that there will be a high percentage of genuine applicants on the site, it is also unfortunately the case that there will also be some spammers, fraudsters, and less than desirable applicants.
There are also none of the document checks which an Introduction agency will offer, as the sites act as a free marketplace, and so users would need to be sure that they are contacting who they say they are.
In conclusion, the Internet au pair agency offers a great possibility of finding the right person for your needs at little cost but if you are at all unsure about the process, then stick to the traditional method.
You might also like...
How do I get to see online aupair agencies to start my own business
suzette
- 7-Dec-19 @ 9:09 PM