Assess Potential Demand for Your Business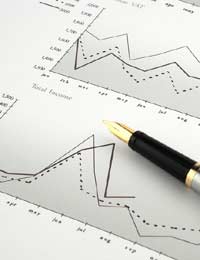 You've had the idea - and it's a brilliant one! Enough paying extortionate childcare bills, collecting from after-school clubs your children don't want to be at and asking - yet again - for favours from friends and family. You will set up your own au pair business and that way have a steady stream of help for yourself and make some money helping other stressed out families.
But how do you assess whether your idea is a real business opportunity or merely a flash in the pan?First of all, ask yourself a few fundamental questions; where will you work? Is your family supportive of your idea? Do you really have the time to do this? Who would run the business when you are ill or the children are on holiday? 1 in 3 of new businesses fails in the first year; so you need to have the energy and determination to see it through. If you're still serious then read on…
Check Your Facts
Make sure you know exactly what an au pair business is and what it entails. Au Pairs are very different from British nannies and childminders and as such you must make sure you understand the difference. Read everything you can on au pairs and au pair agencies and get to grips with the terminology. A good place to start is the Home Office website which provides some simple guidelines.
Do Your Homework
The best way to discover if your business is a viable idea is to carry out meticulous research. This means assessing whether your area is one to which an au pair might want to come and if the demand is there from families. Find out how many au pairs are already in the area, whether there are language schools they can attend and if there are good centres of transport from which they can travel to see the country.
Know Your Clientele
Study the demographics of the type of families who might have an au pair. They are generally professional working parents with children aged 0-12 who have a house large enough to accommodate a full time live-in guest. How many such families do you know in your immediate and surrounding area?
Test the Water
A good way to double check if you have a potential client base is to do a little market research. Get to know families who have used au pair agencies in the past and ask for their feedback or make up simple questionnaires with appropriate questions and visit places where you might be able to approach young Mums or au pairs for comment.
Suss Out the Competition
Ask yourself the basic question; is anyone else in the area already offering a similar service? Is this a nanny agency or a dedicated au pair agency? Pose as a client and check out the demand for au pairs. Also, assess how many nurseries and kindergartens there are in the vicinity and whether there are spaces readily available or if they have waiting lists. This might help you identify if there is a demand for childcare solutions in the area.
Get Experienced
In assessing the demand for your business and how many au pair introductions you might make per month, it is helpful if you can gain some insider knowledge by talking to other agents. Join the discussion boards of overseeing umbrella groups, find statistics that might indicate how many families use the au pair program and approach an agency outside your 'patch' for work experience.
Understand your Industry
In offering a service to families, it is important to understand their needs. If you have neither been an au pair nor hosted one, your business could be in less demand than another able to advertise more 'expertise'. If practicable, then think about either spending some time as an au pair abroad or engaging the help of an au pair for your own family.
Crunch Those Numbers
When assessing the potential demand for any new business, one of the most important processes, is to work out a business plan. Starting a business can be expensive and you need to be sure that your figures add up and your investment returned. If you are not confident of being able to place enough au pairs to meet your running costs, then your business may not be financially viable even you believe the demand to be there.
Finally, Will you enjoy it?
After all your hard work, don't forget this most important of points. If you are not a 'people person' or you think you may not gain satisfaction from seeing successful au pair placements made, is it really worth it? Your au pair business will only be in demand if you have the heart to run it well.
You might also like...
Good Day Need advise on starting an au pair business in Los Angeles. I am living in South Africa and would like to motivate underpreviallage children from grade 10 to become au pairs once they have completed their matric. These kids are always cut short from there dreams , I would like to introduce, encourage as well as inspire them to travel and experience the world. I believe that may have the potential and is only short of someone who believes in them
Nicky
- 31-Oct-18 @ 6:58 PM