How Does an Au Pair Agency Operate?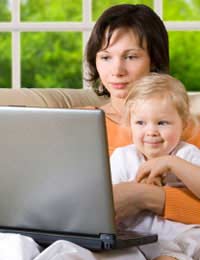 An au pair agency operates in one of two ways:
As an Introduction agency
As an Online Matching agency
Introduction Agencies
Introduction au pair agencies are located in the UK and are classed by the Department of Trade and Industry as Employment Agencies under the 1973 Act of the same name. As such, these au pair agencies must adhere to a strict code of conduct and comply with the regulations that the Employment Agencies Act sets out.
This includes a set of criteria outlining what fees are allowable and what checks must be made. For more information on the Government Agency regulations, please see: the business, innovation and skills site
Most au pair agencies operating in this way are fairly small outfits usually consisting of 1-3 members of staff. They tend to work within a small catchment area and offer a bespoke service to local families for a set introduction or 'placement' fee.
Such agencies most often work with a select handful of 'partner' agencies. These are similar agencies situated in the countries from which the UK agent is recruiting the au pairs and whose job it is to find and offer au pair candidates to the UK-based partner.
Working in consultation together, the two partner agencies look at au pair applications, collate all the necessary documentation, process any visa requirements and decide which UK families might provide a good match for them.
On request, they then offer a selection of appropriate candidates for the host family to consider and are available to answer or find out the answers to any further questions the client may have about particular girls.
Pros and Cons of Introduction Agencies
The advantage of these agencies is that they know the area and their likely clientele and are able to offer a very personal service. It also means that they can potentially make more accurate matches between au pairs and families in that they will provide descriptive detail to the au pair candidates as to the type of area they would be coming to, what the family is like, what is on offer to do locally, where the nearest language courses are etc. They can also offer a valuable role in helping the au pair to settle in by introducing him/her to other au pairs they may have placed in the area.
Other major advantages are that the agency will make sure all documentation is in place when they offer a candidate to a family, that the applicant is legal and that they have checkable references. Because they have a local presence they are also on hand to offer help and support if anything should go wrong, providing backup and assistance after the au pair's arrival where needed.
The disadvantage of Introduction agencies is that they will inevitably charge a fee for their service, which can sometimes seem quite high to families. Because the fee is for the work they do before the actual placement, this is not always returnable if an au pair decides not to stay or turns out to be inappropriate. In addition, such agencies rarely have a big selection of au pairs so choice can sometimes be limited.
Online Au Pair Agencies
This type of agency is a growing trend. Rather than operating from a physical office and offering a full service to families, it cuts out the brokerage element of the matching process and merely offers a website database of au pairs for families to choose from, much like online dating agencies. Both families and au pairs advertise their details free of charge over the Internet and use the database to find possible matches.
The advantage of this approach is that there are often 100's if not 1000's of au pairs to choose from which the families can browse through at leisure until they find someone who interests them. Once they have then selected one or two possible girls, they will usually have to pay a subscription or membership fee to join the website and by which they are given access to the au pair's contact details to begin corresponding.
Subscription rates to sites like this are often very inexpensive and it can be a good way of finding the right person for your family without too much investment.
However, the disadvantage is that the au pairs may not present background documentation and if they do, there is no way of knowing for certain whether their papers are genuine or not or if they are still available. Similarly, such databases can be prey to online fraudsters posing as an au pair or family.
All in all, each approach has advantages and disadvantages. The best thing is to work out what kind of service you require and carefully read the Terms & Conditions before committing yourself.
You might also like...
Hi, Just a quick question...how can i start my own au-pair agency?
NICKNAME
- 16-Dec-12 @ 7:05 PM