Finding the Right Online Agency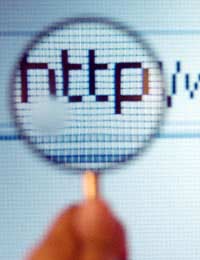 You've heard that au pairs can offer affordable and flexible childcare and after a lot of thought, you've decided to give it a go. But where do you start to find a good au pair agency?
Well, it really depends on your budget, and which type of agency approach you'd like to try.There are basically two types of au pair agency:
Introduction Agencies
Online Internet Agencies
'Physical' au pair agencies in your local vicinity offer a full personal service, so that when you contact the agency, they will find an au pair who fits your criteria and handle the whole introduction process for you – for which they will charge a set fee (usually between £200 and £600 depending on what type of au pair you are looking for).
The second type of service – and the subject of this article - offers a 'do-it-yourself' approach, where a 'virtual' online agency will offer you a huge selection of au pairs to choose from, whom you can then approach directly for a very small fee (usually between £10 and £50 for a 3-month membership).
How Online Au Pair Agencies Work
Online agencies are usually run as subscription websites so that a family looking for an au pair registers their details and advertises the position they're offering. In a similar fashion, au pairs looking for a family do the same and each have the opportunity to browse the others details. To make direct contact with any of the members, there is a small subscription charge payable to the administrators of the website.
What to Look for in an Online Au Pair Agency
Good online au pair agencies do not just have pages of applicant adverts but should also provide good, well-written content. Look for an agent that offers advice, decent Frequently Asked Questions pages, information on au pairing in general, articles and news, tips and advice and so on. This shows that they are genuinely attempting to provide the user with a relevant service and not just act as a shopping cart for au pairs.
Where is the Agency Based?
There are a lot of online agencies out there – but very few good ones. It is certainly worth while taking your time to find one to fit your criteria.
One of the main advantages of online agencies as opposed to local 'bespoke' agencies, is the sheer number of applications they can offer because au pairs can register their details from anywhere in the world. However, it is worth analysing in which country the sites are generated, because some of the largest, most impressive-looking ones are mainly geared for the American market. It might therefore be useful to choose an agency which is largely constructed with the British family in mind.
How is the Agency Laid Out?
If you are serious about browsing an online agency to look for an au pair, the chances are that you will be spending quite a lot of time on it. You should therefore choose one which has a comfortable feel, responds quickly and in which you can soon find your way about.
Registration forms should be comprehensive (too cursory and you will be inundated with completely inappropriate candidates) and there should be enough information on the candidates to help you make preliminary choices with a number of ways to search for matches.
Common Pitfalls
A common mistake made by families looking for an au pair online, is to advertise their details (usually free) but not subscribe to the site, in the hopes that the au pair will buy a subscription and contact them. The reality is that au pairs are usually young people, often students, who assume that it is the families' responsibility to subscribe! If you are a family and are serious about your intention to find an au pair using this method, then you will need to write to the candidates yourself individually.
Disadvantages
Just as there are advantages, there are also disadvantages with the online approach to finding au pairs. Unless you're quick, because of the sheer numbers involved, applicants can be already gone but the time you contact them. Also, it is much harder to follow up references, police checks and other relevant documentation.
Nevertheless, if you need an au pair and the credit crunch is biting, then by browsing the applications carefully, making the first approach and asking careful questions, why not give online agencies a go?!
You might also like...