Visa Changes to Au Pairs for 2009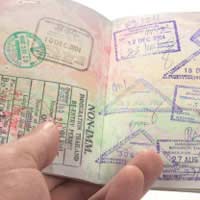 If an au pair is coming to the UK from a country other than those in the European Union or European Economic Area, they will need a visa.
Recently the rules allocating visas to au pairs changed and a new system introduced for 2009. Here we tell you about those changes and how they might affect you.
No More Applications for Au Pair Visas
On 26th November 2008, the au pair scheme closed and was replaced by the Youth Mobility Scheme (YMS). This means that anyone wishing to come to the UK to work as an au pair cannot apply specifically for an au pair visa (as before), but instead will need to apply for a Youth Mobility Scheme visa.
The Youth Mobility Scheme
The Youth Mobility Scheme encompasses previously separate categories of visa applications and groups them altogether under different 'tiers' of one system. Au pairs now fall under the fifth section or 'Tier 5' along with those wishing to study, undertake a political internship, or take a working holiday for instance.
How to Apply
If you wish to apply for a Youth Mobility Scheme visa under Tier 5, you must be a national of a sponsoring country. At the moment, the only agreements which have been set in place are with Australia, New Zealand, Japan, and Canada.
Then, you need to make sure you are eligible for the visa by working out if you will be awarded the correct amount of points. This will include proving that you have enough money to support your stay. You can use a calculator displayed on the government's visa website to work out your score and which will tell you if you have enough to apply for a visa.
Where to Apply
If you have enough points and are eligible to apply for the Youth Mobility Visa, you can do so in one of two ways:
You can access the UK Border Agency's website and apply online
You can go to a Visa Application Centre or British Mission Overseas to apply
You will need to complete a VAF form in blue or black ink and do so in English. It then needs to be sent with the required supporting documentation and payment (£99 at the time of writing).
Original Supporting Documentation
One very important point to bear in mind when applying for Tier 5 Youth Mobility Visa is that you will need to send accompanying documentation. The documents required will need to be originals but you will ALSO need to send copies. If the documents are not in English, they must also be professionally translated, and a copy of this supplied.
If you do not comply with these rules, your application will fail.
Biometric Testing
As part of the new visa rules, all applicants will also be called in person to the visa processing venue for biometric testing. This will include making a record of your fingerprints and taking a digital photograph which will then be stored by the government.
Refusal and Acceptance Policies
If your application is refused, you may ask for it to be re-considered and will be granted one Administrative Review for this purpose free of charge, when the decision will either stand or be changed.
Once you have applied for and been granted a Tier 5 YMS visa, you will not be allowed to transfer to a different section of the scheme or extend the length of stay but will be free to use it for the purposes of your visit for a limit of two years.
You might also like...