How Long Can Au Pairs Stay in an EU Country?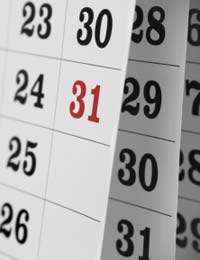 Different countries operating the au pair scheme have slightly different rules but generally speaking, an au pair can stay in an EU country working as an Au Pair for between one and two years, so long as they comply with immigration rules.
There is no minimum length of stay but most families are looking for help for between three and 12 months.
In Which EU Countries do Au Pairs Work?
Although in theory nationals from all countries in the EU are freely able to work as an au pair in the UK, they only tend to come from a handful of them. So the most common nationalities to work as au pairs here are generally from Austria, Bulgaria, the Czech Republic, France, Germany, Hungary, Ireland, Italy, Poland, Spain, Slovakia, and Romania.
Nationals from other countries, such as Denmark, Holland, and Sweden, do of course apply, but they tend to be the minority. (Sometimes the time of year will also affect the number of one particular nationality applying for au pair roles – usually coinciding with various academic years).
However, this group of countries can further be divided into two halves;
1. Eastern European countries that send au pairs to EU countries but generally do not host them, and,
2. The rest, who both send and host au pairs.
So when looking at the issue of how long au pairs are able to stay in EU countries, it is this second group which we need to focus on:
Austria
France
Germany
Ireland
Italy
Spain
UK
Austria, Germany, Italy
For these countries, the maximum stay for an au pair is up to 12 months. In Austria a visa to stay must be renewed after six months and au pairs who want to go to Germany must be no older than 24.
If au pairs intend to go to Germany or Austria, they must also have at least a basic grasp of German before they leave and are required to apply for a residence permit when they get there.
France
In France, au pairs are allowed to stay for up to 18 months. The initial period of agreement is for up to 12 months which may then be extended for a further six. Au Pairs must be between 18 and 30 years old and the host family should have at least one child who is under the age of 14. Au Pairs for France must also have had some previous childcare experience.
Ireland, Spain, and the UK
Au Pairs who wish to go to Ireland, Spain or the UK can legally stay for up to two years – however Ireland only accepts Au Pairs from the EEA. Also, au pairs who wish to work in Spain are required to notify the Foreign Nationals Authority if their stay exceeds three months.
Most Frequently Requested Lengths of Stay
The majority of host families really need an au pair to stay for 12 months. If an au pair can commit to this amount of time, then they will find a choice of possible placements offered to them without difficulty.
If an au pair is not able to stay the full year, then the next most popular length of time is between 6 and 11 months – in other words, the longer an au pair can stay, the better.
Short Term Stays
All countries do accept au pairs who are only available for short stays, although it would be unusual for a family to request someone for less than three months.
The only exception to this is during the summer, when children are on a long school vacation and families are more likely to need help with childcare. Sometimes students who are studying languages and wish to practise in the host country will apply to be an au pair for a few weeks at this time and these are generally known as 'Summer Au Pairs'. They are usually available from the beginning of June or July and will stay as late as September before returning home to continue with their studies.
You might also like...