An Au Pair's Job Description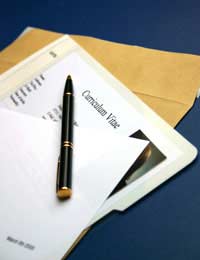 For many families and au pairs alike, a lot of confusion exists over what exactly an au pair is supposed to do. Are they a member of the family? A guest? A paid worker? A child-carer? Well, a little of each is true, but none of them exclusively!
An au pair's job description is as individual as the family they're working for and a slightly grey area. However, by reading the following advice, things should hopefully become a little clearer!
Definition of an Au Pair
The nearest to an accurate job description might be:
"A young person aged between 18 and 27 years old, who comes to live as a member of a British family to learn English and experience the British way of life, and in exchange, helps with daily household chores and childcare."
A Two-Part Role
Once it is understood what an au pair is, the role they do is broken into two distinct parts:
1. To help with light housework
2. To help look after children
Because au pairs don't fall under the jurisdiction of Employment Law (and therefore don't have a formal contract of employment), the Home Office has put together guidance as to what an au pair might be expected to do. This is designed to prevent the exploitation of young girls (and some boys!) as well as lay down a code of conduct to which families and au pairs are expected to adhere.
Expectation
What one au pair may be happy to do, another may not – so before approaching candidates, think about your needs. Work out a sample 'schedule' to help clarify your thoughts, then when you find an au pair you like, check that they're content with the list before you accept them. This will help to avoid confusion at a later stage.
Sometimes, of course, au pairs might be perfectly happy to do certain jobs which are not normally seen as 'acceptable'. For instance, some may not mind cleaning windows or cooking for the whole family – but you would need to ask if they minded and not take it for granted.
Individual Skills
Each au pair is an individual and has different preferences and skills, so it is wise to have a chat with them to see what they enjoy doing before accepting them – after all a happy au pair is a happy family! For instance, an au pair who does not like animals will be no good for a family who would like their au pair to walk the dog during the day!
Similarly, if you need your au pair to prepare snacks and simple meals for your children before you come home from work, then don't choose an au pair who doesn't know one end of a tin-opener from another!
Bias
In the same way, some au pairs prefer jobs that entail more of a bias towards housework and less childcare. These girls will suit families who have school-age children who are out for most of the day and want an au pair to help them keep on top of the household tasks.
However, some girls applying for the au pair scheme do so because they hope to work with children in some capacity in the future and want to gain more experience. These sort of candidates, then, would suit families who need an au pair to help tutor their children or entertain pre-school age children who need more looking after and personal engagement during the day.
For a quick checklist of acceptable and unacceptable jobs for au pairs, see the lists below, but meanwhile…
Don't Give an Au Pair a Job You Wouldn't Do Yourself!
As long as you only give your au pair jobs that you would also be happy to do or to help with and treat them as part of the family, then things are unlikely to go wrong.
Acceptable Household Tasks:
Loading/unloading the dishwasher
Sweeping, dusting, vacuuming, tidying, clearing surfaces
Helping put shopping away, hang up washing
Ironing
Preparation/cooking of simple meals
Helping care for pets
Washing clothes
Unacceptable Household Tasks:
Scrubbing kitchen floors
Cleaning carpets
Cleaning windows
Gardening
Changing beds
Lifting heavy loads
Expected Childcare Duties:
Helping children to get ready in the morning
Taking the children to school
Collecting the children and taking them to after-school clubs
Helping children with homework
Playing with children
Helping with children's bed-times
Babysitting
Unacceptable Childcare Duties:
Being left alone overnight with children (as opposed to a few hours babysitting)
Looking after children without a break for more than five hours per day
Heavy lifting
Taking to hospital appointments unless in emergency
Attending school functions, unless voluntarily
Cooking for the entire family, unless voluntarily
You might also like...