Can an Au Pair Set Up a Bank Account?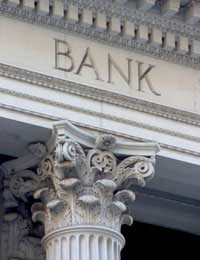 When you have an au pair, you will be paying them a weekly amount of pocket money. This will probably be between £60 and £90 per week for 25-30 hours work.
Why Open a Bank Account?
Traditionally, the host family has always been asked to pay their au pair at a specified time each week and hand them the money in cash, and this is still the advice that tends to be given. However, with the increase in emphasis on using cash points and credit/debit cards, many au pairs and families alike find it easier - and probably safer - to open a bank account.
Opening an account means that the family can manage payment to their au pair more easily by automating their allowance or make sure that money is wired directly. It also means that trips to the bank don't get forgotten and eliminates any excuses that the family don't have enough cash on them that week!
Having an account of course also makes it easier for the au pair to handle her money, as it means that she is able to shop online, use cards when she is out and doesn't have to worry about carrying large amounts of cash on her person.
Can an Au Pair Open a Bank Account in the UK?
The simple answer is yes.
However, because the au pair is not a permanent resident of the UK, it may be slightly trickier than for a permanent resident. The decision of who is allowed to open an account is also at the discretion of individual banks, so if one declines, then do shop around and find one that will provide the service you want.
Proof of Identity
Because of the increase in identity theft and credit card fraud, banks these days must make stringent security checks on anyone who applies for a new bank account, and for foreigners, they will need to be very sure that you are who you say you are and that you are living at the address you say you are living at.
Each bank has slightly different requirements in terms of the sort of documentation it requires as proof of your identity but the main rule to bear in mind is that more proof is better than less and you that you will also need to take original documents with you rather than copies.
Documents you Need to Open a Bank Account
When you apply for a bank account you will need to take the following documents with you:
A letter from the British au pair agency (if used by the family), to say that they have placed you as an au pair in this country. This must include the contact details of the agency for verification, the name, and address of the host family and the name and home address of the au pair - as well as details of the date they arrived and intended length of stay.
Identification papers such as I.D. card, passport, driving license, visa etc – if in doubt, take them all along!
Proof of address in your home country. If your driving license includes your home address, then this should suffice, but otherwise you may well need something with this on it.
A letter from you host family testifying to the fact that they have invited you to be an au pair with their family and that you currently reside at their address. It may also help to take two of the families' utility bills to help establish this. If at all possible, your host parent should accompany you in order to verify this.
How Long Will it Take to Open an Account?
Again, each bank works to its own procedures, but generally speaking, it shouldn't take more than 10 working days to process your application and set you up with a Basic bank account.
It is possible that as part of the application, the bank may ask you to give permission for it to contact your bank manager at home (if you have an account there) to verify your identity and to ascertain that you do not pose a financial risk to the bank. If this happens, a slow response from your home country could delay your application.
However, in most cases, once you have found a bank that is happy to open an account for you, it should be up and running in a relatively short period of time.
You might also like...