What is a Mother's Help?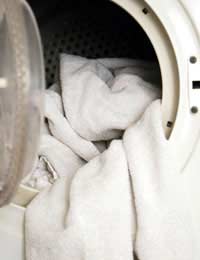 When you are looking for help with childcare, you will begin to come across lots of different terminology. Here we explain what is meant by a Mother's Help.
A Mother's Help is usually classed somewhere between an au pair and a nanny. Generally speaking, they do jobs which are a little more responsible than an au pair, but not as responsible as a nanny.
What Jobs do Mother's Helps Do?
A mother's help will generally do harder work than an au pair, in that they will help with much more of the general household tasks than an au pair should be expected to do and also be involved in more of the active childcare. Jobs which may not fall within the remit of an au pair but which a mother's help might do include:
Helping with laundry
Helping with 'heavy' cleaning such as washing floors
Changing nappies
Feeding babies
They will also tend to do more 'general' work than a nanny. Whereas a nanny will often only look after the jobs directly related to the children, a Mother's Help may be asked to do any reasonable errand or task with which the mother needs help.
Do They Live with a Family?
Not necessarily.
Whilst au pairs almost always live with a host family and receive full board and lodging, Mother's Helps can either live in or live out. Mother's Helps actually often live in the nearby locality and travel in to work with the family.
Are Mother's Helps from Abroad or British?
Mother's Helps may either be EU citizens living and able to work in the UK or they may be young British girls.
Sometimes girls, who have worked as an au pair for a while and are now looking to earn a little more money per week in return for extra responsibility, may apply for Mother's Help positions.
If they are from a different country, you must be sure to check that they are able to legally work as a Mother's Help in the UK.
If they are British, the girls are often either school-leavers who enjoy helping look after children, or may commonly be girls who are studying part-time for a childcare qualification and wish to gain some practical experience at the same time.
How Many Hours Work Per Week do Mother's Helps do?
Mother's Helps work longer hours than an au pair but not as long as a nanny may be asked to work. The average amount of hours is usually between 8 and 10 hours per day.
Are Mother's Helps Qualified?
No. Mother's Helps are not qualified child carers and should not be treated as such. They work alongside a mother not in lieu of her. A Mother's Help, should therefore never be left in sole charge of very young children and should ideally be supervised at all times.
However, as opposed to Au Pairs, Mother's Help's will be expected to have had some previous childcare experience, either with other families or as part of a nursery placement for example, and many girls who start out as Mother's Helps go on to find work as a nanny in the future.
How Much Do Mother's Helps Get Paid?
Mother's Helps will be paid an average of about £150+ per week (net) or at an hourly starting rate of about £7.00 per hour.
If you work at home, are able to help supervise someone and need general help for more than 5 hours per day, then a Mother's Help could be the answer for you.
You might also like...