What Tests to Use to 'Screen' Nannies or Au Pairs?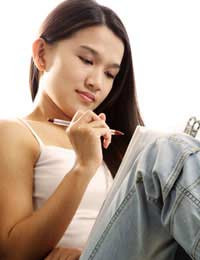 Q.
Love your site and the design! We need to screen our au pairs with a psychological or psychometric test. What kind of tests or screening methods are used by au pair or nanny agencies in the UK? Can you recommend something that is effective but inexpensive to administer and tally?
(J.H, 5 May 2009)

A.
The general screening methods used by both UK agencies and those abroad involve the au pair completing a detailed application form which aims to test their aptitude for the job and whether they are capable of carrying out the required tasks.
Au Pair Attributes
Most agencies design the application themselves based on their experience on what families are looking for in an au pair. Primarily, these things are:
Flexibility
Willingness
Cheerfulness
Enjoyment of children
Psychometric Testing
Specific psychometric or aptitude tests may be used as part of the interview process by agencies similar to those used by many large recruiting agents but do not necessarily add a huge advantage over an above the more general forms. There are many different types and models of test, although those designed to test emotional intelligence and personality would be more useful in selecting good au pairs, than those selecting for mental agility.
Purchasing Tests
If you wish to use personality questionnaires to rate the aptitude and suitability of your applicants, you will be able to select from several well-known models. Sometimes you will be able to try a free sample before then purchasing a licence to used the tests in your company.
References
In addition to the main forms detailing the profile of the au pair, the applicant will be required to present a list of other documents, including a minimum of two work-related references from those who have observed the au pair supervising children and/or in the administration of household tasks. There should also be a minimum of two personal references which attest to the character and general trustworthiness of the au pair. The referees must of course be available and contactable.
Background Documentation
Official documentation proving nationality, identity, age, abode and driving credentials must also be presented, as must a police report (detailing any previous criminal offences) and a letter from a doctor testifying that the applicant, in their professional opinion, is fit, healthy and of sound mental capacity to undertake the work of an au pair.
Interview
In addition, each applicant will have a personal interview, where there could be more than one assessor present.
Host Family Checks
Despite all the above checks made on au pair applicants, any potential host family should also be strongly advised to make their own checks against each applicant.
You might also like...
These are all great methods in screening an applicant. We usually conduct an interview and backgroud documentation. It is really best to screen the applicants to make sure you are entrusting your kids to the right person.
Virginia
- 26-Feb-13 @ 1:44 PM