The Au Pair Hand Over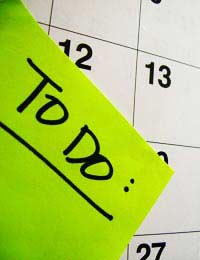 All families who have had au pairs know that it can take at least a couple of weeks, if not a bit longer for a new au pair to settle in and get used to his or her new life in the UK and their role as an au pair.
Some families are fortunate to be able to put aside time to show each new au pair around and patiently teach them the way they would like things done. However, most are normal, busy, working families who ideally just need someone to arrive and start helping!
To help this happen, there are a few very good tips you can follow to ensure as smooth a start as possible. We call it the Au Pair Hand-over!
Make a Timetable
Make sure you have written out as detailed a timetable as possible for your au pair before your au pair comes. The au pair will be able to study the document and know exactly what is expected of her as soon as she arrives.
Tell Your Au Pair What is Happening in Their First Week
Another tip is to explain in writing very clearly what is happening on each day, as far as you can know, on an hour by hour basis for the first week of your au pair's stay.
Most au pairs have no idea what to expect and when they are also trying to communicate in a different language, they can become very confused. If he/she is able to refer to the diary of events you have provided, she will have a model to work to and will seem much less like a 'spare part'.
Prepare a Hand Over Book
If you envisage years ahead of having au pairs, then preparing a hand over book will be one of your best investments. Much as you would find an information file in a hotel room or holiday cottage, leave one in your au pair's room which she can study at her leisure. This will save you a lot of time and energy!
The kinds of things you can include are:
Information on the language schools nearby, class times, cost, directions on how to get there etc.
Local transport information – including leaflets on bus times, taxi numbers, and train timetables etc.
Information on local amenities such as the leisure centre, swimming pool, library, cinema etc.
A list of ideas for things to do with the children (very easily found on the Internet).
A list of ideas of simple things to cook for the children, with some basic recipes.
Instructions on how to use your main electrical goods such as the washing machine, iron, cooker etc.
Your house rules. A list of 'do's and 'don'ts', so that she knows what you like and don't like and doesn't find out the hard way!
Any advice from previous au pairs or other au pairs in the area.
Au Pair to Au Pair Hand Over
The best hand over of all is when you can ask your 'outgoing' au pair to teach your 'incoming' au pair what to do.
This is by far the most effective way of guaranteeing a smooth transition. If you are able to select an au pair of the same nationality, so much the better! They can start chatting before the new girl arrives and they will have no communication problems once she's there.
Try to arrange for your new au pair to come a week or so before your old one is due to leave - but make sure they are happy to share a room, if needs be!
It will be well worth the extra cost for you that week as your old au pair will be able to demonstrate her daily routine in person, with the new girl 'shadowing' her. She will be able to show her how to do things, explain how the family likes the house to be run, and in addition, show her around town and introduce her to some of the girls who are staying on. What could be smoother?!
If you put time and energy into preparing for your au pair's arrival in this way, then there should be much less interruption to your life when she starts and less 'hiccups' during the first initial period.
You might also like...