Visa Regulations For Your Au Pair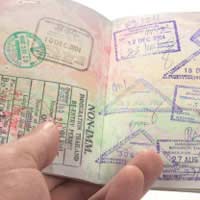 The issue of whether au pairs need official paperwork in order to enter the UK is something that strikes fear into the core of every family's being. However, it need not be the minefield it seems to be and if you follow our guidance, you should be fine!
Whose Responsibility Is It to Check Visa Status?
Whether you're using an introduction agent or are going it alone and sponsoring an au pair into the country directly, the ultimate responsibility falls with you, as the family, to make sure that your au pair has the correct legal paperwork to enter the country and to work as an au pair.
It is therefore essential that you know the rules.
Having said this, if you do use a good, reputable au pair agency they will check all details on your behalf and explain the regulations to you. Failing this, if you need to verify the status of your potential au pair, then the Home Office website is extremely user-friendly and provides all the answers that you will need.
EU Nationals
Au Pairs from an EU country do not need visas to enter the UK and may enter the country merely with their Letter of Invitation as a safeguard.
Accession Country Nationals
Au Pairs coming from the EU new Accession countries do not need a visa, but will need to obtain a Worker Accession Card in order to work as an au pair in the UK.
Non-EU countries
Bosnian, Croatian, Macedonian, and Turkish nationals are not yet part of the EU and require a visa to enter the UK as an au pair.
When a family has chosen an au pair from one of the above countries, they will need to send a letter offering the au pair a position with their family. Once an au pair is in possession of this letter, they are then able to start the process of applying for a visa at the British Embassy in their home country.
It is imperative they do this before they travel because they will not necessarily be allowed to enter the UK without the required legal documentation and will be detained by Immigration.
Applying For a Visa
Applying for a visa is usually a two-step process, the first of which is to complete an application form which is downloadable from the Embassy/Home Office website or available from a visa application centre.
The second step is sometimes an interview. Once the visa application has been received and checked, the applicant may be called for interview and questioned in person about their intentions to work abroad as an au pair.
What is Needed for a Visa Application
Along with the application form, the au pair will need to present their passport, I.D. papers or travel document, a recent passport-type colour photo (45mm x 35mm) and any other required supporting documentation, such as their Letter of Introduction from their host family.
They will also need to provide biometric information (consisting of a digital photo and electronic finger scans) and pay a non-refundable fee for processing the visa application.
How Long Can a Visa Take to Be Processed?
Visa processing times can vary according to the time of year and how many visa applications the centre needs to process at the same time, but families should allow between 2 – 4 weeks waiting time and build this into their time scale.
If a family is using an agency, the agent should keep them informed and will be able to more accurately predict the processing time as they are often in regular touch with the offices.
When the Visa is Granted
Once the visa has been granted, the au pair is free to travel at any time to take up his or her position as an au pair for the stipulated period of time as indicated in their visa.
When the au pair receives the visa, they should immediately check that all details are accurate and that it states the purpose of their visit to the UK, with the dates it is valid for travel. If the au pair is applying well in advance of their planned trip, they may request for their visa to be post-dated for up to three months.
If the family is using an agency, then the agent will contact the family on the day the visa has been granted and help to co-ordinate travel.
All in all, if you are planning to have an au pair who requires a visa, you will need to allow up to an extra 6 weeks in total for the visa application process to run its course.
You might also like...